Calistoga's Larkmead Vineyards receives Resolution In Recognition of Legacy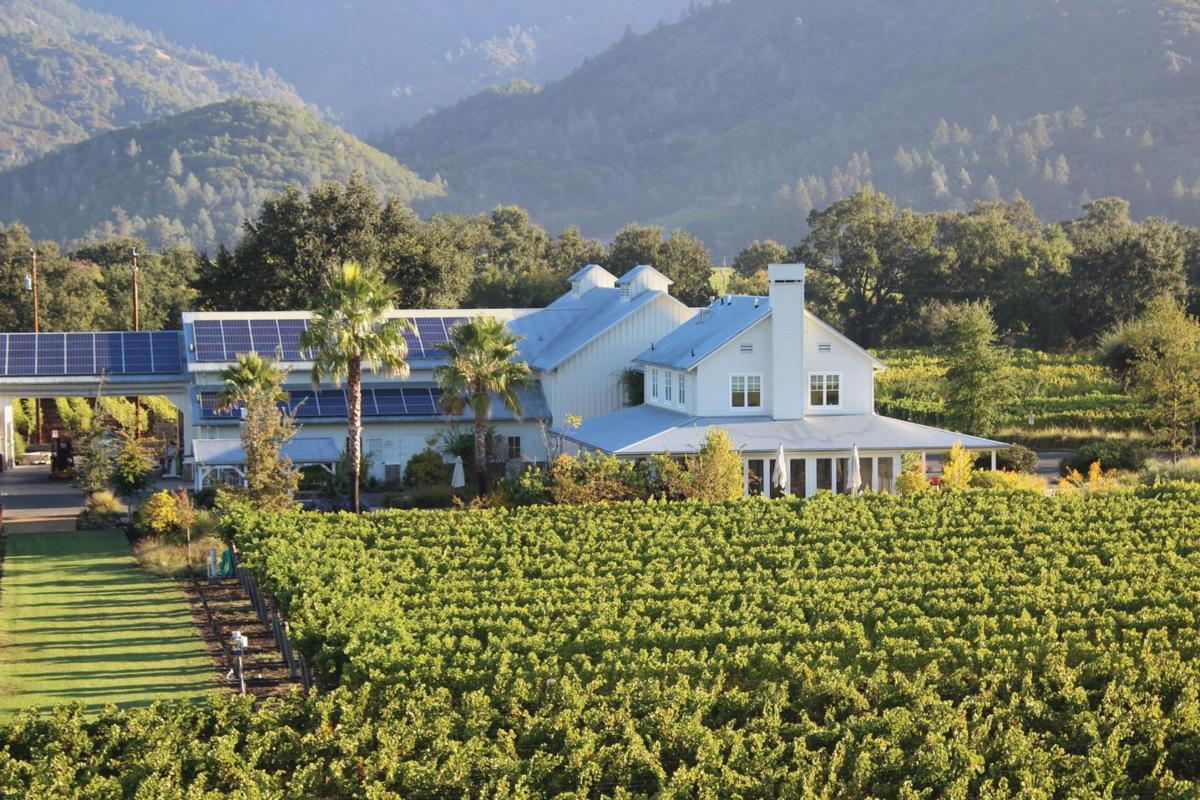 FOR THE WEEKLY CALISTOGAN

Larkmead Vineyards has been awarded a Resolution from the California Legislature for its 125th anniversary, celebrated in 2020, and history of achievements and contributions to the Napa Valley.
The resolution, authored by Sen. Bill Dodd and Assemblymenber Cecila Aguiar-Curry commends Larkmead for its many accomplishments, including, but not limited to: serving as "a haven for famous artists, poets, and writers" while under the stewardship of Lillie Hitchcock Coit, and working with one of the twentieth century's most influential viticulturalists, Dr. Harold Olmo. It also established itself as a world-class estate under the current stewardship of Cam Baker and Kate Solari Baker.
The resolution acknowledges Larkmead Vineyards' continued commitment to the Napa Valley Agricultural Preserve, the Napa Valley Community Foundation, and the University of California, Davis, as well as its devotion to the Napa Valley winemaking community as a whole.
Overall, the Resolution states that Larkmead Vineyards should be "commended for the invaluable contributions it has made to the advancement of viticulture in Napa Valley and the State of California along with its contributions to improving the quality of life in the region and State."
The entire team at Larkmead Vineyards is extremely humbled and honored to receive this award, said proprietor Cam Baker. "We are very proud to have received this Resolution. We have been stewards of this historic estate for generations and hope that our contributions will continue to help the Napa Valley and viticultural community at large flourish and grow. We could not have achieved this level of recognition without the help of our outstanding team and supporters near and far. We will be proudly displaying the Resolution in our tasting room for years to come." In addition to being displayed at the winery, the Resolution will forever be stored in the California State Archives."
WATCH NOW: FAIRWINDS ESTATE WINERY BURNS DOWN, FREEMONT FIREFIGHTERS SAVE AMERICAN FLAG
SEE PHOTOS OF CALISOTGA WINE EXPERIENCE THROUGH THE YEARS
Calistoga Wine Experience 2019
Calistoga Wine Experience 2019
Calistoga Wine Experience 2019
Calistoga Wine Experience 2019
Calistoga Wine Experience 2019
Calistoga Wine Experience 2019
Calistoga Wine Experience 2018
Calistoga Wine Experience 2018
Calistoga Wine Experience 2018
Calistoga Wine Experience 2018
Calistoga Wine Experience 2018
Calistoga Wine Experience 2018
2017 Calistoga Wine Experience
2017 Calistoga Wine Experience
2017 Calistoga Wine Experience
2017 Calistoga Wine Experience
2017 Calistoga Wine Experience
2017 Calistoga Wine Experience
2017 Calistoga Wine Experience
2017 Calistoga Wine Experience
2017 Calistoga Wine Experience
2017 Calistoga Wine Experience
2017 Calistoga Wine Experience
Calistoga Wine Experience 2017
Calistoga Wine Experience 2016
Calistoga Wine Experience 2016
Calistoga Wine Experience 2016
Calistoga Wine Experience 2016