Jan 24: The Best Wine of the World (BWW)2021Competition organised by the Tastingbook has announced the results for its wine competition that involved judging by Masters of Wine, professional tasters and Connoisseurs who have been voting for the last 3 months on the wine information platform across 10 different categories, reports Subhash Arora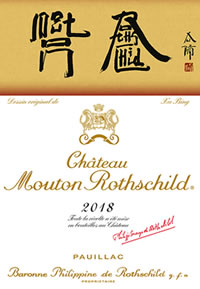 Australia's Penfolds Estate was named the World's Best Winery not only because of Grange but also because of winning the Best White Wine Award for its Yattarna Bin 144 Chardonnay 2018, though Penfolds Grange 2016 has won the accolades as the Top Australian Red drop.
Promontory Winery, the new winery owned by Bill Harlem, started in 2017 and managed by his son Will Harlan, was declared the World's Best New Winery. Cory Empting, the 46- year old winemaker of all three wineries owned by Bill Harlan- Harlan, Bond and Promontory, was adjudged the Best Winemaker of the World. Harlan Red Wine 2016 has also been declared the World's Best American Red Wine.
Mouton 2008 World's Best Red Wine  
Mouton Rothschild 2008, the label for which was designed by the Chinese Artist and writer Xu Bing and the First Growth wine from Chateau Baron Philippe de Rothschild, received the highest honour in the finals and won not only the title of Best Red Wine but also the Best wine of the Competition.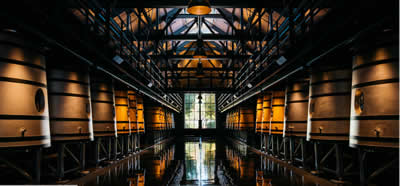 With 86 % Cabernet Sauvignon, 12 % Merlot, 2% Cabernet Franc and a dash of Petit Verdot, the 2018 vintage is medium to full-bodied with a palate full of spiced black fruits.
Also Read: Mouton Rothschild Goes Chinese for 2018 Label
More than 190,000 wine professionals and enthusiasts from 115 countries casted around 3 million votes for a total of

204,675 different wines. After this voting period, the top 100 in each category were judged in two blind tastings carried out by Masters of Wine, Tasting book professionals and other connoisseurs.
The best Rosé was awarded to the Ixsir Grande Réserve Rosé 2018 of Lebanon, while the best Champagne recognition went to France's Rare Champagne 2008.  In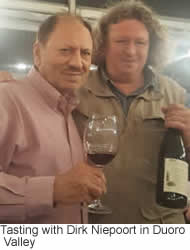 the different categories, Best Cabernet Sauvignon was awarded to Bond St Eden 2015 while Merlot Award was bagged by Masseto 2015 in Tuscany, Italy. Sparkling Wine Award was won by Fontanafredda Contessa Rosa Alta Langa Rosé 2014 in Piedmont.
Niepoort Vintage Port 2017 was awarded for the Best Port. Dirk Niepoort also bagged the Best Portuguese Red Wine and White Wine Award with the Charme 2015 and Niepoort Redoma Branco (Douro Valley) adjudged the best Portuguese wine, respectively.
The Tastingbook claims to be the world's largest wine information platform and social community trusted by thousands of wine professionals and wineries around the world. It is unbiased, ad-free, non-commercial, free to everyone and easy to use.
For compete results please click Best Wines of the World Awards.  For detailed results, visit https://tastingbook.com
Subhash Arora