Bill giving bars more time to pay for some ABC permits advances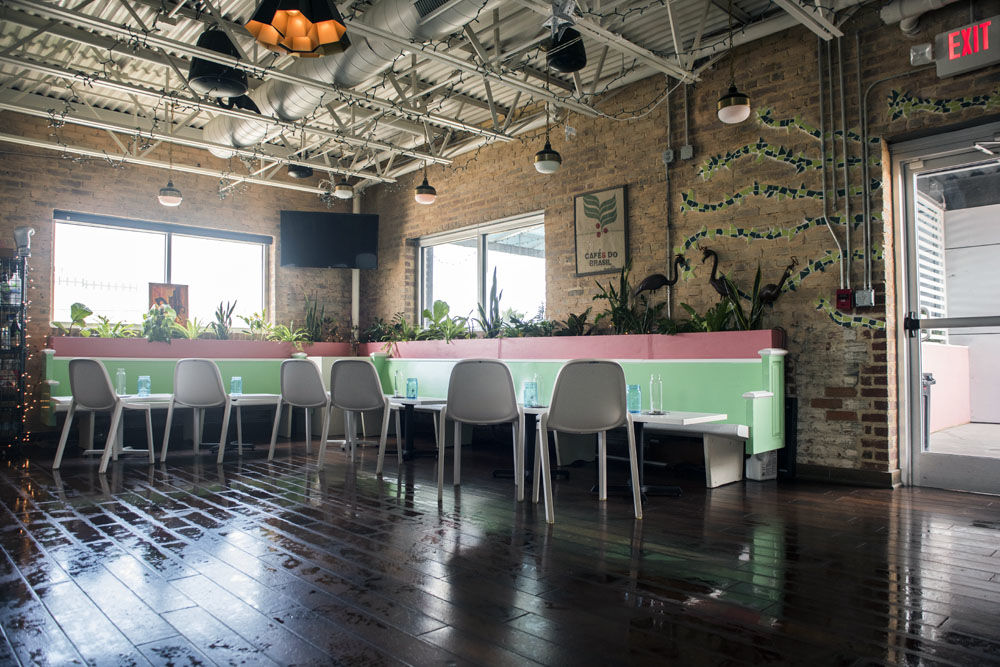 The state Senate Rules committee on Monday advanced a House bill that extends for bars the payment deadline for certain ABC permit renewals.
House Bill 4 heads to the Senate floor for a potential vote at 9:30 a.m. Tuesday.
HB4 cleared the House by a 116-1 vote on Feb. 4. Because the Senate Commerce and Insurance committee amended the bill's language, the House would have to approve those changes.
If passed into law, the legislation would become effective retroactively to June 30, 2020.
Those fees would not be required to be paid until 90 days after all executive orders affecting ABC permittees are rescinded or allowed to expire.
ABC permittees are required to request a delay to paying their permit fees. They also can request a temporary refund of paid fees.
HB4 also directs the ABC Commission to reinstate or reactivate select ABC permits that were canceled or moved to inactive status during 2020.
The ABC permit renewal fees issue became a focal point in early January when about 120 bar owners found out that their private bar permits had been canceled for non-payment, even though the owners were not able to operate their businesses.
Among the local businesses affected were Bar Pina, Gatsby's Pub and the Old Winston Social Club.
In all, nine establishments in Forsyth County were on a list of alcohol-serving clubs on a cancellation list provided by the N.C. Bar Owners Association.
Last spring, bar owners were given a deferment option to avoid having to pay fees until after the bars were allowed to reopen.
Fee amounts vary, but John Tate, who has ownership in two Winston-Salem bars — Tate's Craft Cocktails on Fourth Street and Bar Piña, off Trade Street — said they can total $2,200.
Gov. Roy Cooper's new Phase Three coronavirus regulations, which went into effect Oct. 2, started the clock ticking on bar owners getting their permits renewed.
Tate and others complained that bar owners were never told that, even though the new outdoor regulations made it impossible for many of them to operate their businesses profitably.
Tate had renewed his permit for Tate's, even though he was closed, but did not do so for Bar Piña, since it is a rooftop bar that wasn't going to open soon, anyway, until the weather got nice.
Jeff Strickland, public affairs director for the N.C. Alcoholic Beverage Commission, said his agency is aware of the bar owners' complaints and has no intention of forcing bar owners with lapsed permits to jump through a lot of hoops to get their permits back.
Strickland said the cancellation of permits for those places that had not renewed was a "formality,"
Danielle Bull, one of the leaders of the bar owners' group and the owner of Bull's Tavern on Fourth Street, said bar owners want the state to prorate 2021 fees, sales tax relief and permission to have happy hours to try to recoup lost revenue.
"Bar owners have lost their homes, maxed out their credit cards, and are hanging on by a string," Bull said in January.
While breweries are allowed to open, she said, bar owners have no such luck.
Another piece of legislation, a bipartisan House Bill 73, would give bar owners extended relief from paying state ABC permit renewal fees.
The bill, which has Rep. Donny Lambeth, R-Forsyth, as a co-primary sponsor, would waive permit fees from May 1, 2021, to April 30, 2022. The bill would become effective when signed into law.
The bill would cover 13 types of permits: on-premises malt beverage; on-premises unfortified wine; on-premises fortified wine; mixed beverages; culinary; mixed beverages catering; guest room cabinet; wine tasting; wine shop; malt beverage tasting; spirituous liquor tasting; antique spirituous liquor; and common area entertainment.
Bar owners who have prepaid ABC permit fees for 2021-22 could request a refund.
Lambeth said there would be an estimated $25 million in permit fees affected by the waiver.