Allison Levine, Please the Palate: The Yin and Yang of the Pisoni Brothers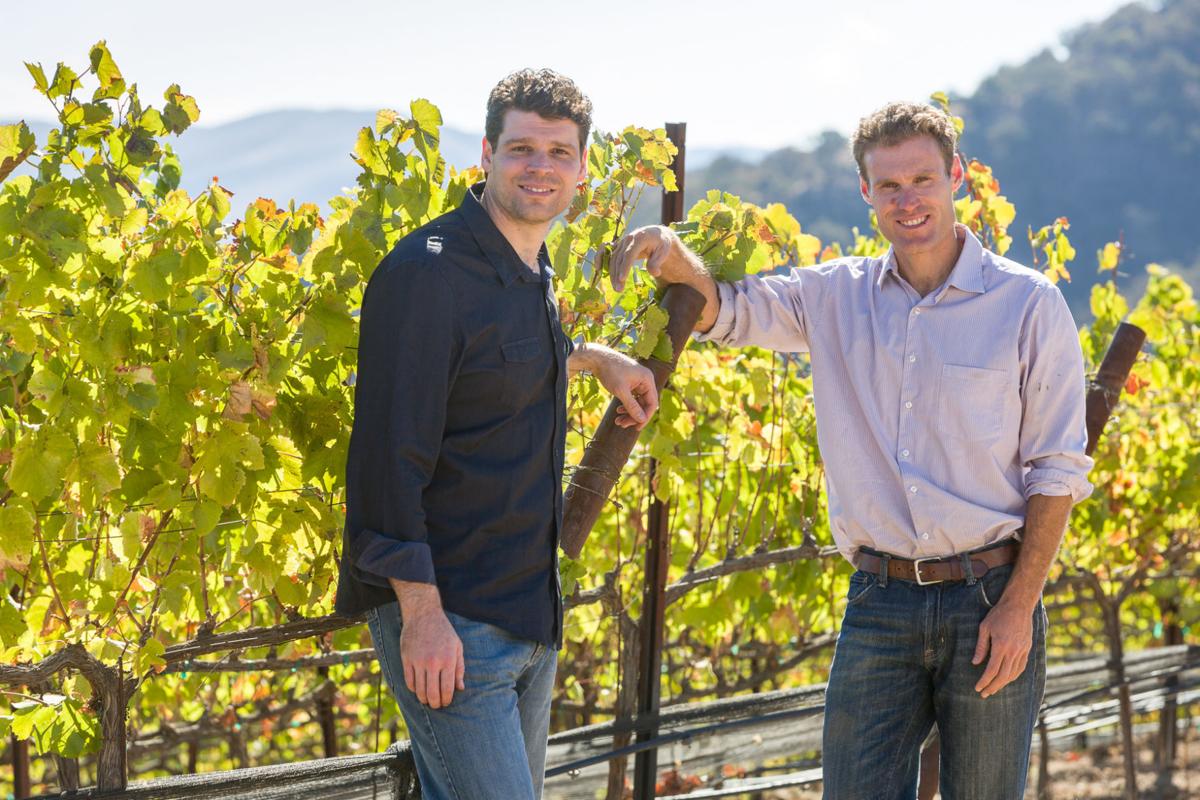 ALLISON LEVINE

When one generation starts a winery, it is generally the founders' dream that their children will carry on the tradition.
Gary Pisoni not only had one son follow him into wine, but both of his sons did. And together, Jeff and Mark Pisoni are the yin and the yang that carries on the family wine-making tradition.
The Pisonis are a multi-generational farming family. Jane and Eddie Pisoni started growing vegetables on the valley floor in the Salinas Valley in 1952. In 1979, they purchased a cattle ranch in what would become the Santa Lucia Highlands AVA in Monterey County.
Their son, Gary Pisoni, worked with his parents but had a strong interest in wine. He became a wine collector and a home winemaker. When he saw rugged, mountainous terrain with soils different from those on the Salinas valley floor, when he felt the wind, the cool air, and the fog, he knew the cattle ranch was a place to make wine.
There were few growers in the area at the time, but Gary Pisoni undertook the adventurous task of planting in uncharted territory. He planted his first five acres in 1982, and today the family has 15 blocks totaling 40 acres planted to Chardonnay, Pinot Noir and Syrah.
Gary Pisoni is known as a maverick and a visionary in the wine industry. He set a standard for the Santa Lucia Highlands and for its acclaimed Pinot Noir. He shared his love of wine with his two sons, Jeff and Mark.
Jeff and Mark grew up immersed in the world of farming and wine. In the summers, the brothers worked in the family's vegetable fields, but they also worked in the winery. They made wine in mason jars, and they each chose to pursue it as a career. But they each followed a different path.
Jeff, who was fascinated with science as a child went on to earn a bachelor of science degree in enology at California State University, Fresno. He worked at Peter Michael and Bernardus wineries prior to returning to Pisoni. Mark received a bachelor of science degree in agricultural economics from UC Davis and a master's in farm business management from Cornell.
When both brothers joined their father at Pisoni, Jeff gravitated to making wine and Mark gravitated to managing the vineyard. Mark explained it best when he declared, "I did my gig."
Mark loves to farm. In addition to the vineyards, he also manages 500 acres of vegetables, which he farms organically. Everything in the vineyard is done by hand, and he has an insectary on the home ranch. He believes diversity builds more resilient vines and is focused on the longevity of the farm.
Jeff, on the other hand, loves the science of wine but follows an approach of minimal intervention in his winemaking. Jeff does not filter the wines and does not inoculate with commercial yeasts.
Mark drives up from the vineyard to taste the wines and offer suggestions on style. And Jeff will visit Mark in the vineyard. But each brother has found his place in the family winery. In essence, Jeff and Mark are the yin and yang, and together everything is in balance. What Mark does in the vineyard is so meticulous that Jeff can be hands-off in the cellar.
The result of the harmonious balance is expressed in the wine. The Pisoni wines are wines of energy, vibrancy, balance, complexity and elegance.
Lucia 2019 Chardonnay, Santa Lucia Highlands ($45) — A beautiful, bright, aromatic wine with green apple, pear, lemon, mineral, and a touch of vanilla bean notes. On the palate, there is a purity of electric acidity and a full mid-palate with a mouthwatering finish.
Lucia 2019 Pinot Noir, Santa Lucia Highlands ($45) — A lovely garnet red color, the wine has classic notes of black cherry, raspberry, strawberry, plum, baking spices, and sweet tobacco which carry through on the palate. The wine has a beautiful texture and refreshing acidity.
Lucy 2020 Rosé — a sister wine to Lucia, the Pisoni brothers started making rosé in 2003. Made from Pinot Noir, the grapes are whole-cluster pressed and barrel fermented in neutral barrels of 15 years of age. The light pink wine is fresh with roundness on the palate and refreshing acidity. It is a wine that screams "happiness." The Lucy Rosé retails for $19 and $1 per bottle is donated to breast cancer research.
WATCH NOW: BOTTLES OF WINE RETURN TO EARTH AFTER A YEAR IN SPACE
CHECK OUT NAPA COUNTY'S TOP NEWS STORIES
Gordon Huether, who gave a Napa barber a space to work during the pandemic, will have his artworks displayed at the barber's new shop at Food City.
The path from addiction to recovery to helping fellow veterans had helped lead to a pardon for the Napa Valley transplant.
What's the latest for Napa's Food City center? A new partner and a new plan.
Napa Police report that a 15-year-old male had been found not guilty in Juvenile Court of assaulting a bicyclist on the Vine Trail.
Napa Valley's wine industry may never return to normal — and that could be a good thing, experts say.
Alyssa Piombo inherited her green thumb and now Napans are reaping the rewards. Check out Riza Plants in downtown Napa. 
Check out this found film footage of 1966 Napa auto race … in a shopping center parking lot now home to the outlet stores. 
Major city avenues would be considered for upgrades and the inclusion of multi-story residential mixed with commercial.
The Napa Master Gardeners have moved their popular, annual tomato sale online this year. 
Allison Levine is owner of Please The Palate, a marketing and event-planning agency. A freelance writer, she contributes to numerous publications while eating and drinking her way around the world. Allison is also the host of the wine podcast Wine Soundtrack USA and a co-host of Crush On This videos on YouTube. Contact her at allison@pleasethepalate.com.