Few things compare to the feeling of smooth tarmac under our bike's tire, making the day's first footprint on a sunny beach, or sharing a glass of our newly discovered favorite wine with our closest ones! With a perfect balance between comfort and adventure, going on a Luxury Cycling or Walking holidays are among the best ways to explore a new country or region. We're lent with that feeling of possibility and discovery, of being one with nature, and we get to do it at our own pace! There's time to look closer and smell the flowers, discover places we'd otherwise miss, explore further or just decide to relax more, all is possible!
I MUST BE FORGETTING SOMETHING
And you are, if you haven't visited sunny Portugal and Spain yet. Located in the southwestern-most part of the old continent, the Iberian Peninsula is a land of tales and stories that shaped history itself, and a modern first-rate destination with all the comfort and luxury for your next cycling or walking holidays. With a year-round total of over 300 sunny days a year, these under-explored cycling and hiking havens are just waiting for your visit:
Discover historical villages and explore ancient trails, visit castles that witnessed 1000 years of history and admire rock art engravings from the Palaeolithic period
Ride by the Mediterranean-bathed beaches of Costa Brava and challenge yourself to the top of the most beautiful viewpoints
Unravel unique wine countries such as the Douro and its terraced vineyards – home of the Port wine
Treat yourself to the finest cuisines and wines, while you rest in the best charm and luxury hotels each region has to offer
INSIDER TIPS
With the help of Live Love Ride and its sister company, Live Love Hike – local companies that employ and source locally – we've selected our top-3 Cycling & Hiking premium holiday packages. These Tours, put together by Portuguese and Spanish tourist guides, who are passionate about their homelands and knowledgeable of the best trails, will take you deep inside the region's secrets and traditions, in a truly remarkable experience, whichever region and tour you choose.
On these Premium tours, you'll experience a private and customized tour for your group, starting at any date you prefer.  You'll be staying in charm hotels, experiencing the best local restaurants and participate in exclusive experiences with full support at all times. Guides will be riding and hiking alongside your group, with dedicated support vehicles providing nutrition and hydration, high-end bicycle rental and hiking gear and other special details.
Check out the featured Premium Bike and Walking Tours we've selected for you, and read about the premium details: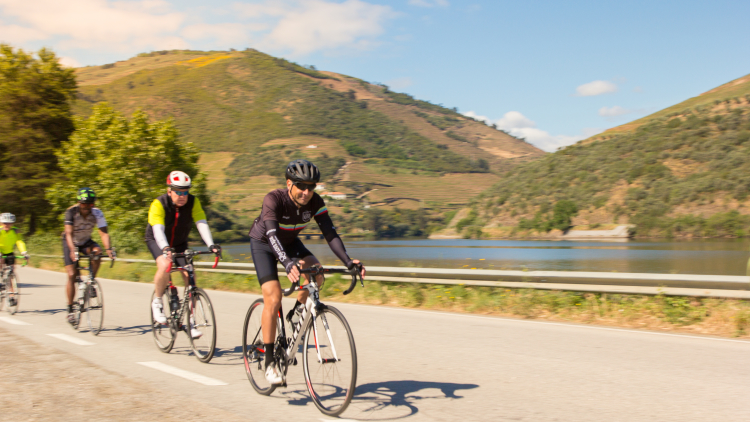 Bike Tour by the Douro River – Wine Country and International Park
7 days/ 6 nights, Portugal
Appropriate for road cyclists who want to discover the world's first demarcated wine region and the Portuguese historical villages, you'll ride by the Douro river, enjoying its trademark UNESCO world heritage terraced vineyards and experience the secular traditions of this region. Visit the wine cellars, taste some of the best port and Douro wines and discover traces of the early history of Portugal. Visit the historical villages and medieval castles, challenge yourself up to top of the most beautiful viewpoints and fully enjoy the long, sweeping and almost car-free descents of the Douro International Park.
Dine and sleep in local charming and luxurious hotels, such as the Vintage House Hotel or Casas do Côro, once wineries or medieval castles, but now fully equipped hotels with their very own spas and amazing amenities to make you feel comfortable. Climb aboard a boat and sail in the Douro to discover the region from a different perspective.
This "Bike Tour by the Douro River – Wine Country and International Park" is available from 2890€ per guest. Visit their dedicated Portugal Bike Tours website to know more about this tour or other options.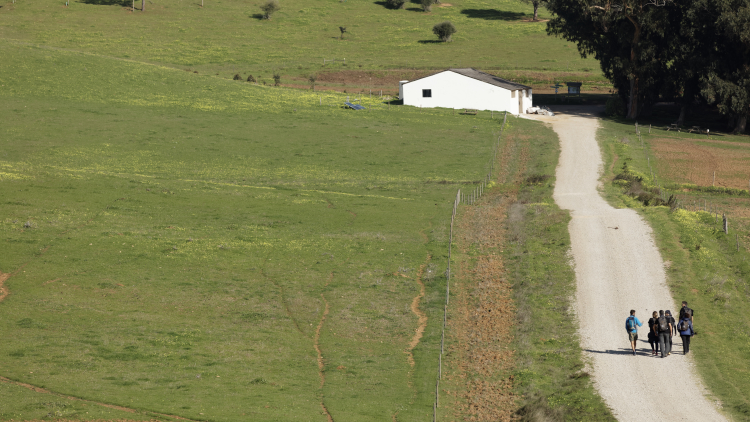 Walking Tour in Alentejo – Heritage and Wine Country
7 days / 6 nights, Portugal
Famous and loved for its wine and serene landscape, the Alentejo is one of Portugal's oldest wine regions, and one of the most beautiful. Recently voted Best Wine Region of the world in 2014, wine producers have been established there for over 700 years.
On this one-week hiking holidays, through the interior rural areas of southern Portugal, you'll walk by vineyards, natural parks, endless plains, discovering the best flavours and culture Portugal has to offer. Based in Marvão, Monsaraz and Évora, you'll hike by identified trails and climb to the top of medieval fortresses overlooking Spain, visit UNESCO world heritage sites, get to know the production methods of the best vineyards of Monsaraz, sleep in former convents and castles and dine in some of the country's best restaurants, harmonizing every meal with amazing wines.
This "Walking Tour in Alentejo – Heritage and Wine Country" is available from 2790€ per guest.  Visit their dedicated Walking Tours Portugal website to know more about this tour or other options.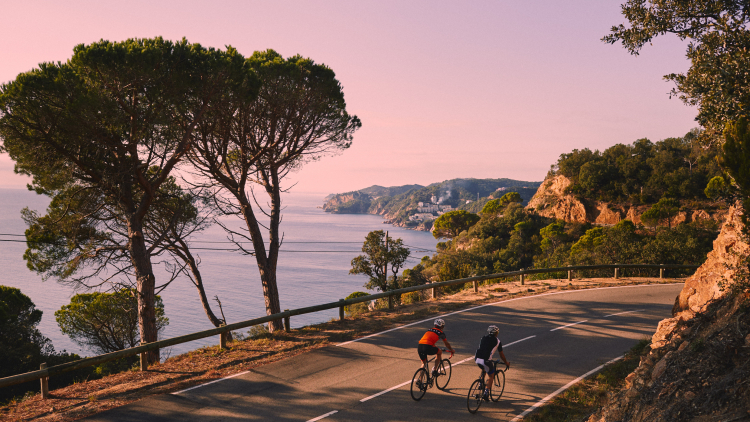 Bike Tour in Catalonia – Cycling Girona and the Costa Brava
7 days/ 6 nights, Spain
Known for being home to dozens of cyclists of the pro peloton for the varied riding it offers, this region of Spain is the perfect setting for road cycling fans. It stretches from the Pyrenees to the coast, enabling you to ride the rugged and beautiful coast, the flats and hills of the wine region of Empordá, as well as the serious climbs of the natural parks and some of cycling's most "notorious" climbs leading to the top of the Pyrenees.
Enjoy its world-famous gastronomy, ranging from small family run restaurants and bars that offer the regional specialties to the greatest names of Spanish cuisine with Michelin star food and restaurants. Experience the region's hospitality in a mix of carefully selected hotels, overlooking the sea in Sant Feliu de Guíxols, S'Agaró or Cadaqués or the rural and historical hotels in the inland regions of art city Figueres and the gastronomic stronghold of Girona.
This "Bike Tour in Catalonia – Cycling Girona and the Costa Brava" is available from 4690€ per guest. Visit their dedicated Bike Tours Spain website to know more about this tour or other options.
If you want to browse other destinations to plan a premium cycling holiday, head on to Live Love Ride's dedicated website for Bike Tours in Europe.